Be a Voracious WordPress Development Learner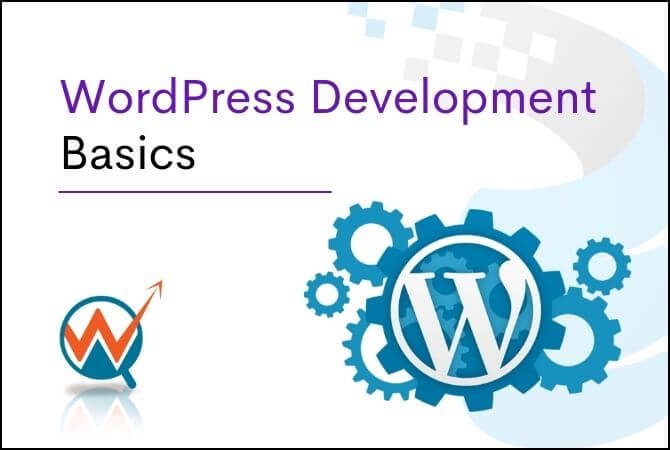 ₹ 12,000 ₹ 24,000 50% off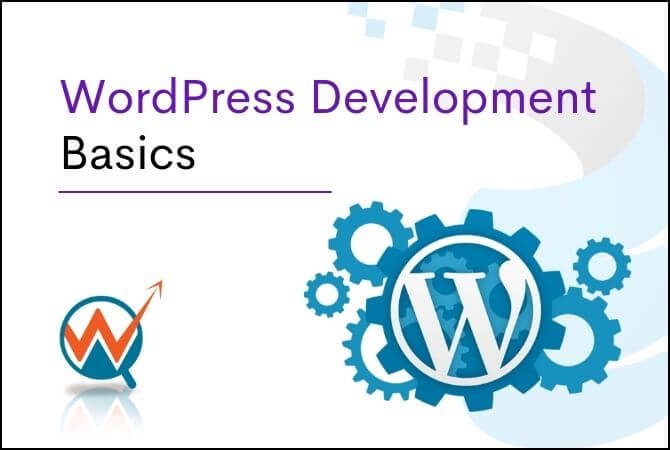 HTML
Basic Html
Html Tags
Html Attributes
Html Layouts
CSS
Basic CSS
Specificity and Inheritance
Box Model & Sizing, Background, and Image Styling
Element Positioning
Html Forms
Html Media
Html Styles
HTTP Methods
Units and Dimensions
Responsive Design
Form Styling
CSS Flexbox
JavaScript
Basic JavaScript
OOPS Concepts in JavaScript
JavaScript Objects
JavaScript Functions
JavaScript Classes
PHP
Basic PHP
OOPS Concepts in PHP
PHP Forms
MySQL
MySQL Introduction
Database Schema
Schema Objects
Indexes
Tables
WordPress
Introduction to WordPress
Basic WordPress Operations
WordPress Theme Installation and Confirguration
WordPress Customizing Themes and Plugins
Developing Custom Plugins and Widgets
WordPress Settings
WordPress Categories
WordPress Posts
WordPress Media
WordPress Pages
WordPress Users
WordPress Appearance
WordPress Database Management
WordPress Website Navigation
WordPress Site Structure
WordPress Custom Post Types
WordPress Mail Configuration
WordPress Security
WordPress Image Optimization
WordPress Performance Optimization
WordPress Contact Form Integration
WordPress eCommerce
Plugins
Cache plugin
Form plugin
SMTP plugin
Instagram plugin
Custom field plugin
Page/post duplicator plugin
Security plugin
Quality Assurance
Validate HTML using W3C HTML Validator
Validate CSS using this CSS Validator
Page Speed Testing
JavaScript Async
JavaScript HTML DOM
JavaScript Web APIs
JavaScript AJAX
JavaScript JSON
PHP Advanced
PHP FTP
PHP JSON
Fields and Columns
Records and Rows
Keys
Relationships
Data types
Create and Setup favicon
Custom 404 Page Setup
SSL Certification Installation
Yoast SEO Setup
Robots.txt File Creation & Optimization
AMP Integration for all blogs
Dynamic XML SiteMap Implementation
WordPress Multisite
WordPress APIs
WordPress SEO
WordPress Customization
WordPress Troubleshooting
WordPress Integration with third-party services
WordPress Maintenance
WordPress Coding Standards
WordPress Accessibility
WordPress Internationalization
WordPress Mobile Development
WordPress Theme Development
WordPress Plugin Development
Developing Custom APIs and Webhooks
WordPress Best Practices
Page/post importer plugin
Mailchimp integration plugin
Image optimization plugin
Carousel plugin
Block spam plugin
Disable Gutenberg
SEO plugins
Contact Form Testing
File Access Testing
HTML
Basic Html
Html Tags
Html Attributes
Html Layouts
Html Forms
Html Media
Html Styles
HTTP Methods
CSS
Basic CSS
Specificity and Inheritance
Box Model & Sizing, Background, and Image Styling
Element Positioning
Units and Dimensions
Responsive Design
Form Styling
CSS Flexbox
JavaScript
Basic JavaScript
OOPS Concepts in JavaScript
JavaScript Objects
JavaScript Functions
JavaScript Classes
JavaScript Async
JavaScript HTML DOM
JavaScript Web APIs
JavaScript AJAX
JavaScript JSON
PHP
Basic PHP
OOPS Concepts in PHP
PHP Forms
PHP Advanced
PHP FTP
PHP JSON
MySQL
MySQL Introduction
Database Schema
Schema Objects
Indexes
Tables
Fields and Columns
Records and Rows
Keys
Relationships
Data types
WordPress
Introduction to WordPress
Basic WordPress Operations
WordPress Theme Installation and Confirguration
WordPress Customizing Themes and Plugins
Developing Custom Plugins and Widgets
WordPress Settings
WordPress Categories
WordPress Posts
WordPress Media
WordPress Pages
WordPress Users
WordPress Appearance
WordPress Advanced
WordPress Database Management
WordPress Website Navigation
WordPress Site Structure
WordPress Custom Post Types
WordPress Mail Configuration
WordPress Security
WordPress Image Optimization
WordPress Performance Optimization
WordPress Contact Form Integration
Create and Setup favicon
Custom 404 Page Setup
SSL Certification Installation
Yoast SEO Setup
Robots.txt File Creation & Optimization
AMP Integration for all blogs
Dynamic XML Sitemap Implementation
WordPress Multisite
WordPress APIs
WordPress eCommerce
WordPress SEO
WordPress Customization
WordPress Troubleshooting
WordPress Integration with third-party services
WordPress Maintenance
WordPress Coding Standards
WordPress Accessibility
WordPress Internationalization
WordPress Mobile Development
WordPress Theme Development
WordPress Plugin Development
Developing Custom APIs and Webhooks
WordPress Best Practices
Plugins
Cache plugin
Form plugin
SMTP plugin
Instagram plugin
Custom field plugin
Page/post duplicator plugin
Security plugin
Page/post importer plugin
Mailchimp integration plugin
Image optimization plugin
Carousel plugin
Block spam plugin
Disable Gutenberg
SEO plugins
Quality Assurance
Validate HTML using W3C HTML Validator
Validate CSS using this CSS Validator
Page Speed Testing
Contact Form Testing
File Access Testing
Home Mom's Corner
Striving women can benefit from this opportunity to get their lives on track.
Enroll in this program to explore the emerging field of WordPress Development and become sought after by business owners.
New moms or mothers of three can learn, earn, and manage family chores simultaneously in this program.
Embark on an incredible WordPress Development journey with us, regardless of your technical background.
Seeking Fresh New Beginnings?
Whether you're a fresher seeking a new start or an experienced candidate changing domains, this course is designed for you.
Proper training enables anyone, even with basic computer knowledge, to become an effective WordPress Developer.
Access unlimited tools and resources, exclusively used by marketing experts, providing a real-time learning experience.
Connect with us to receive genuine job assistance and secure placements in leading companies.
WordPress Development Skills You Gain
All You Need
Laptop and access to internet
Basic English Knowledge
Active listening skills
Commitment and Curiosity
Love for innovative learning
WordPress Development Trainer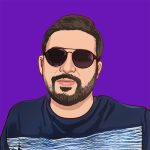 He is an expert WordPress Developer with a long-term experience. He has a wide exposure of working in numerous projects irrespective of the industry and is capable of handling multiple trainees with ease.
WordPress Development Trainer
Ligin Arul
Website development
Experience: 7 years
Technical skills: WordPress, PHP, MYSQL, HTML, CSS, JAVASCRIPT, JQUERY, LARAVEL, VUEJS
Other skills: Leadership, Communication, Teamwork
Related WordPress Development Courses
A Few Frequently Asked Questions
Why is it important to learn a basic WordPress development course?

WordPress skills empower creating, managing websites, fostering online presence, and expanding digital capabilities.

What will you learn from basic WordPress development Training?

Basic WordPress training covers website setup, content creation, theme customization, plugins usage, and fundamental coding, fostering versatile web development proficiency.

What is the weekly class duration in hours for this course?

The course offers online classes, conducting sessions for 3 hours during weekdays.

If I want to join Basic WordPress Training, whom do I want to contact?

Call us via Phone: +91 8939 6909 23. Also, you can send your queries to info@wizi.digital

What is the admission process for the basic WordPress development course?

The admission process for the basic WordPress development course consists of three simple steps:
• Complete the online application form to express your interest.
• A selection committee will evaluate applications and shortlist candidates.
• Accepted candidates confirm their admission by paying the program fee.